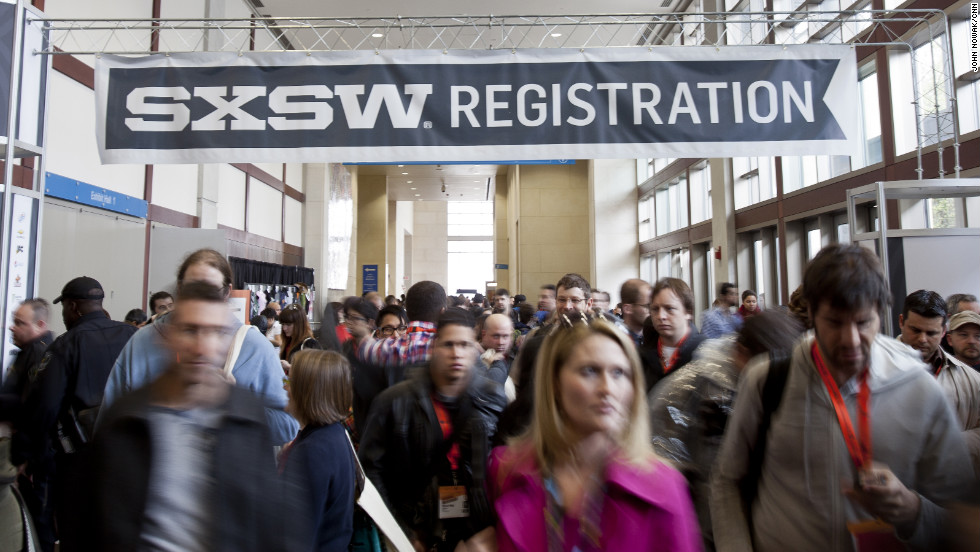 Large events like SXSW have social media buzzing with excitement. If you attend a large event like this, social media can help you get the most out of your experience by helping you build the right relationships at the right time. Most importantly, it can help you plant the seed for new relationships and keep the momentum going long after the experience is over. We've collected some tips to help you do this.
1) Follow your new connections on social media networks
Try to integrate social media into your relationships as much as possible by following interesting speakers and new connections on social media. A mobile app like Cardmunch can help you convert business cards into LinkedIn connections. Feeling extra ambitious? Leave your business cards at home and have people you meet connect with you on social media to stay in touch.
2) Create a Twitter list of interesting people you met at SXSW
Gatherings like SXSW can definitely bring on a whirlwind of introductions. Creating a Twitter list of people you want to stay in touch with can help you pay attention to their social stream. Depending on who else you put on the list, it can also help your new connections know that they're in great company. After the list is created, you can use a social media tool like Tweetdeck to track conversations specific to people on your list.
3) Publish original content
It's important to set aside some time to revisit your notes from conversations you had, organize your thoughts, and then create content. To create a quick snapshot, consider using a social media tool like Storify to curate interesting tweets and share it with your network. For longer-form content, we recommend scheduling time on your calendar to reflect on your experience and write a blog post. A great way to pay-it-forward is to mentions people who left an impression on you in your writing.
4) Stay memorable by following up
Don't wait too long to follow up. The sooner you follow up with your new connections, the more likely they are to remember you. While social media is a great place to start your relationship, email may be the appropriate channel for a longer follow-up conversation.
Now that you've established your relationship both digitally and personally, it's important to stay at the top of others' minds. The best way to do this is by consistently sharing insightful content on social media. Ideas you share on social media can help establish you as a subject expert or a thought leader.
#NewKlout can help you stay at the top of other's minds by helping you curate interesting and relevant content that will likely strike a chord with your unique audience. Try it out!
What are some ways you keep the momentum going after an event? Comment below and let us know.
[Image source: CNN]